Places To Visit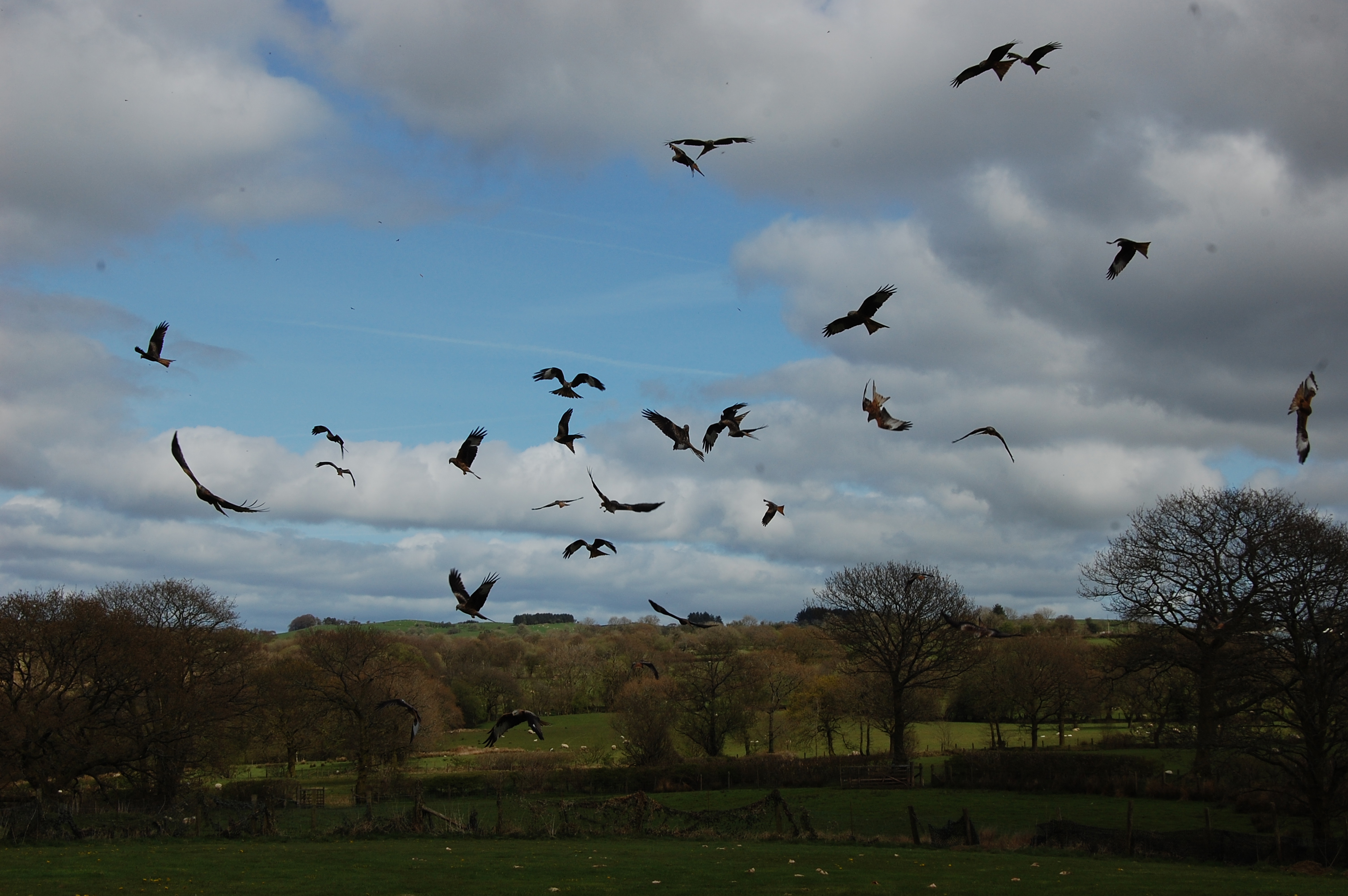 Red Kite Feeding Centre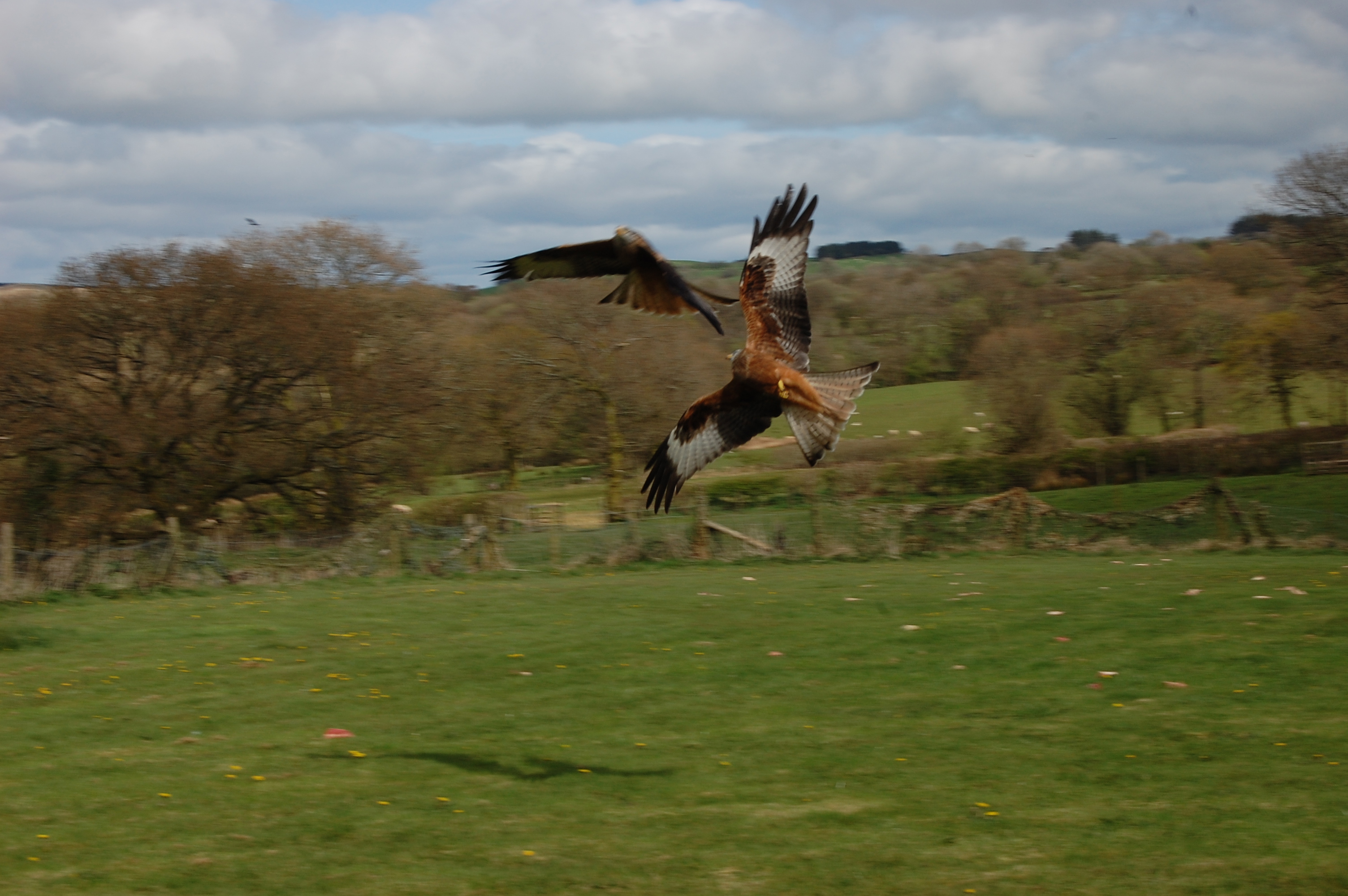 A view from the hide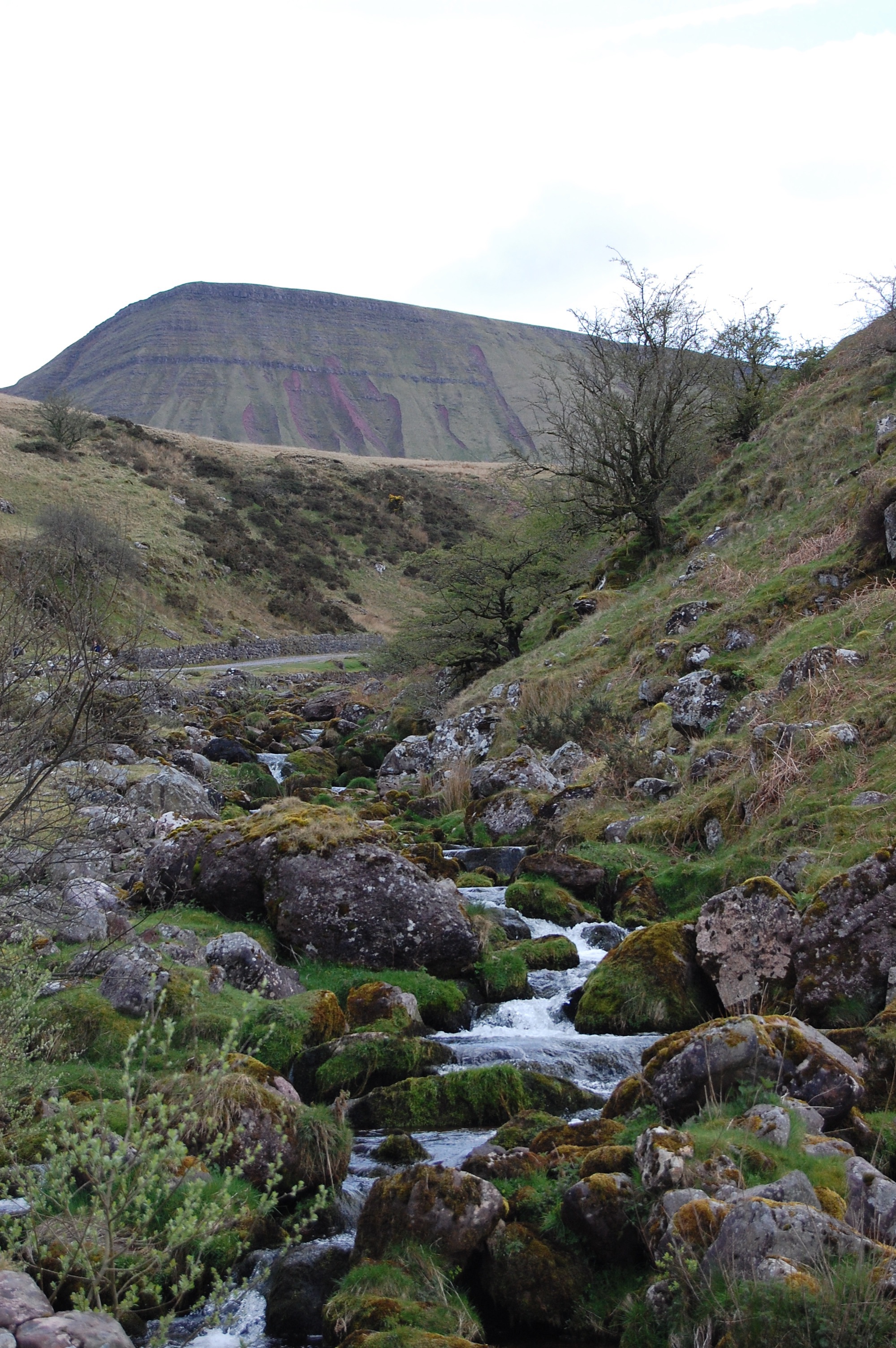 The walk up to Llyn y Fan Fach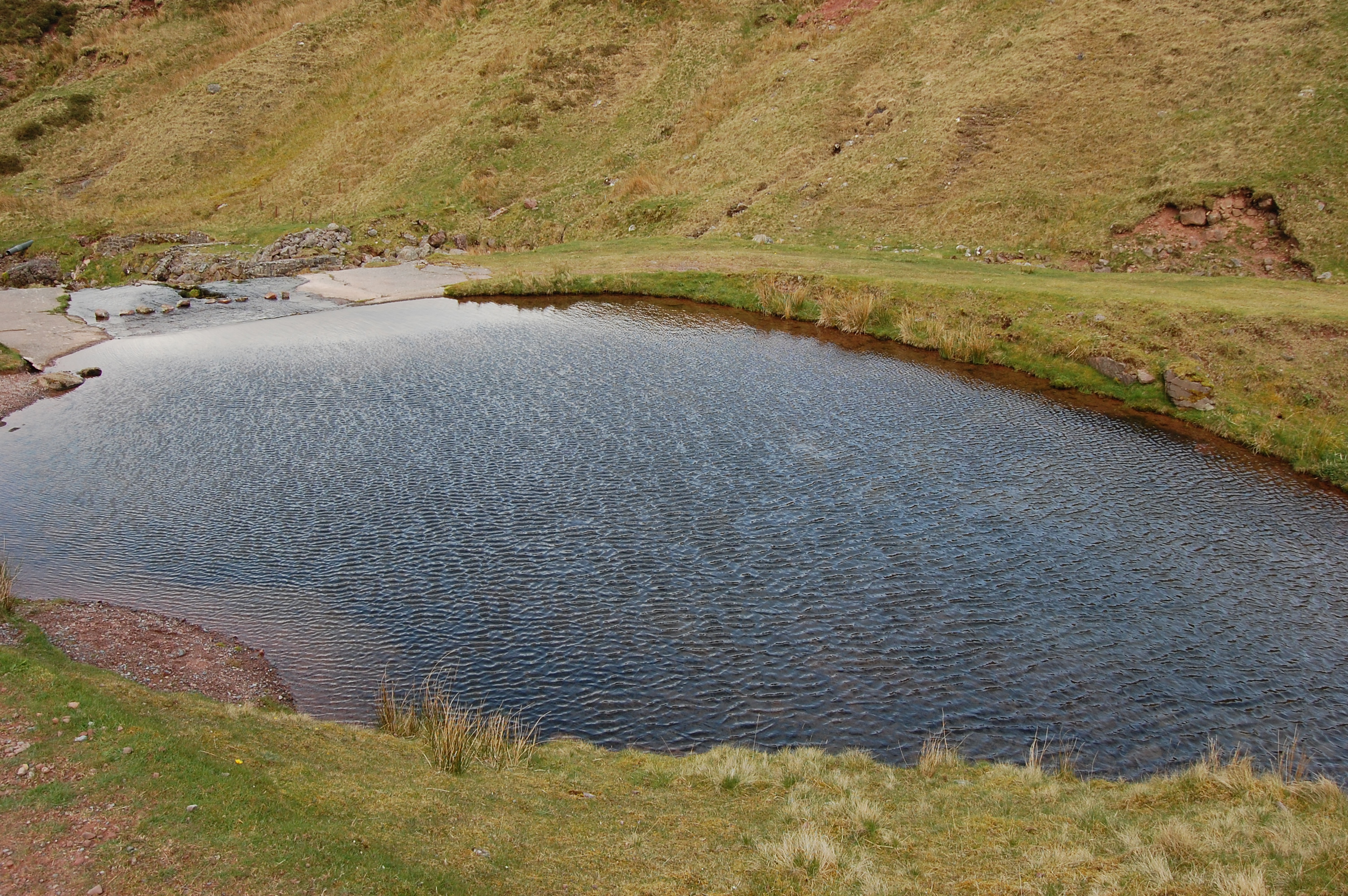 Smaller lakes line the route
Llandovery (3 miles – 10 minutes)
The historic town of Llandovery has a small Co-op supermarket (out of town), Post Office with cashpoint (in the Market Place), cafes, gift and craft shops and a tourist office (open in summer months only). You can take a train from the town on the Heart of Wales line with connections to Swansea, Shrewsbury, Knighton and the elegant Victorian town of Llandrindod Wells.
Red Kite Feeding Station (near Llandeusant – SA19 9YG) (5 miles – 15 minutes)
At 2.00 p.m. GMT or 3.00 p.m. BST every afternoon you can watch from a hide as red kites are fed. The display is spectacular, the red kite being the second largest bird of prey in the United Kingdom, with a wingspan of five feet.
Sometimes in the summer the red kites feed elsewhere so you may want to check feeding times on 01550 740617. More here.
Llandeilo (13 miles - 25 minutes)
Becoming recognised as a chic destination for those in the know, Llandeilo has excellent shopping - the usual butcher, greengrocer and supermarket, but also an outstanding independent delicatessen, toy shop, kitchen shop, patisserie and quilting shop as well as a number of very good quality bistros, coffee shops, antique and interior shops and clothing boutiques. Its charming colourful houses perched on a hillside with spectacular views make it a fine place for a visit and a wander.
Llyn y Fan Fach (To parking spot = 25 mins approximately)
Drive to Llandeusant, turn left and continue to just before Blaneau, where you park the car. A beautiful walk awaits, as you climb gently from Llandeusant up to the lake. It is the lake which forms the basis of the Lady of the Lake legend, related to the history of the Physicians of Myddfai. If you enjoy walking, it is well worth the hour and a half the route takes (easy terrain). More here.
Trecastle (25 minutes - Sat. Nav. LD3 8UW)
Located on the A40 towards Brecon and famed for its antique and bric-a-brac shops where you can have a good browse and pick up a few bargains.
Gwenffrwd-Dinas: RSPB Nature Reserve and Boardwalk (35 minutes)
Location: 10 miles north of Llandovery on the minor road to Llyn Brianne. Enjoy a walk through enchanting alder and oak woodland, past fast-flowing, spectacular rivers. There's a boardwalk over the first part of the route, which winds through stunning wetlands. For bird enthusiasts there are opportunities to spot red kite, pied flycatchers, redstarts, common sandpipers, dippers and grey wagtails. This section of the walk (around 20-30 minutes at a casual pace) is a memorable event in itself, but for those who wish to extend their walk, there's an option to continue up river by clambering over some boulders and walking through a steep-sided valley. More here.
Dan Yr Ogorf (50 minutes - Sat. Nav SA9 1GJ)
Situated on the A4067 towards Ystradgynlais are Wales' famous national show caves, where you can experience a wealth of breathtaking, natural geological features along the fascinating underground walk through the caves. It's scenic, educational and fun for all the family. More here.
Located at Libanus, just off the A470. Take the A40 towards Brecon, turn right at Sennybridge onto the A4067 towards Swansea. At the village of Defynnog turn left onto the A4215 and then take the A470. From Libanus the centre is signposted.
Not much surpasses the grandeur and awesome beauty of the Brecon Beacons mountain range. The Visitor Centre is the ideal place to take in the magnificent views and access endless walking possibilities - be it gentle strolls or hill walks. More here.
Other places to consider:
We had a lovely long weekend at Llangoedmor House. The cottage had everything we needed and more. Loved the village and all its history. An ideal escape for nature lovers. We will definitely be back in the new year. Thanks again.